A course in
Furniture Design and seating tectonics. 
Georgia Institute of Technology, Atlanta,
College of Industrial Design.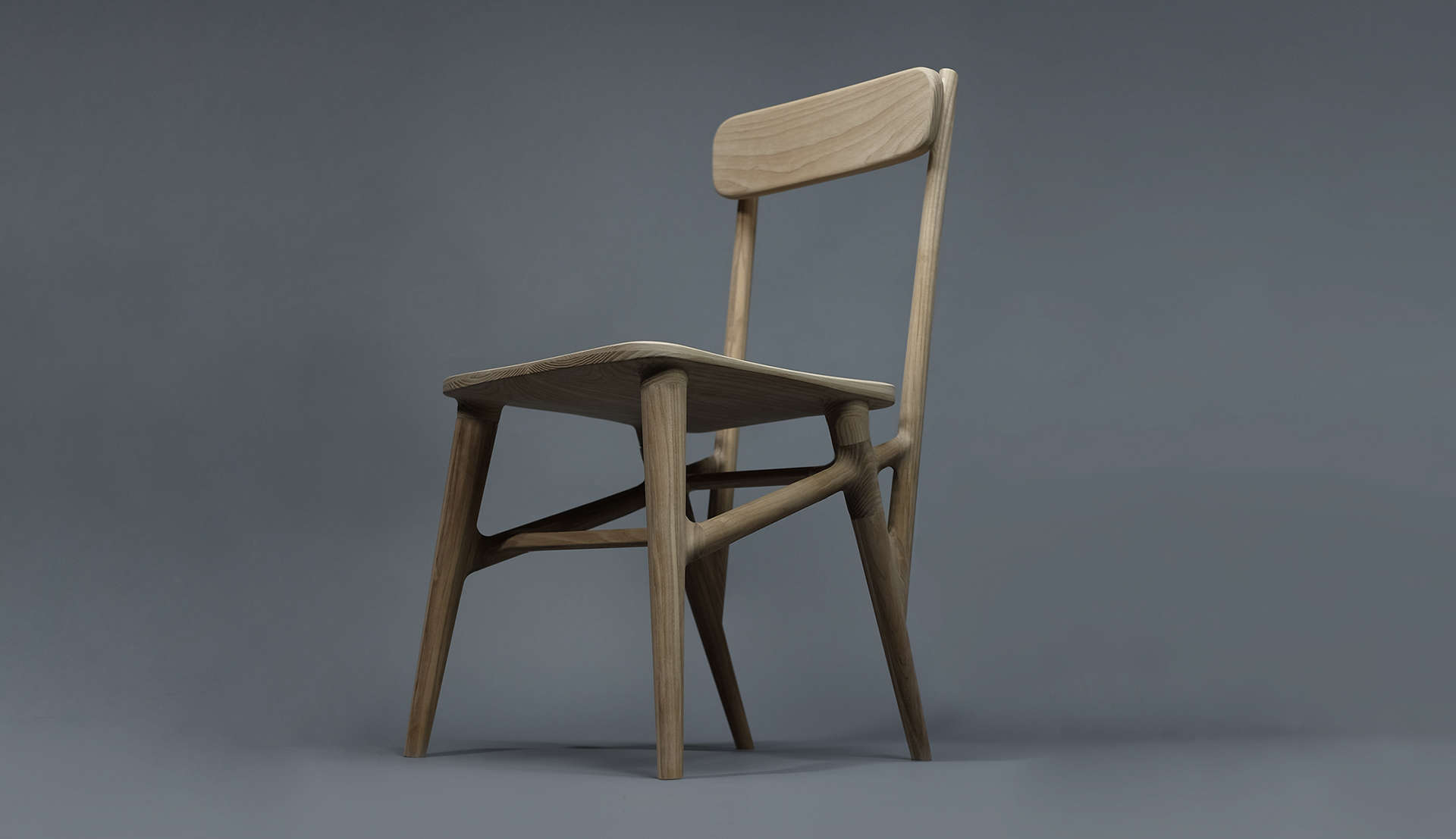 The design was pure story and process driven. Taking in the account of a possible manufacturing 
technique and realistic material choice.  
Complex wooden joinery is normally done in a traditional way. Cutting and fitting pre-lathed parts 
together and then sanding all the angles and merges together by hand.
I saw a manufacturing technique opportunity here to make the design and production faster and more 
efficient. The whole chair was modeled from my sketches and measurements into 3D, then all of the 
wooden parts was cut and arranged and fitted to match the dimensions so they could be laid at on a 
CNC-router bed. An important step here was to align everything to get the grain directions right in the 
wood for maximum strength and stability.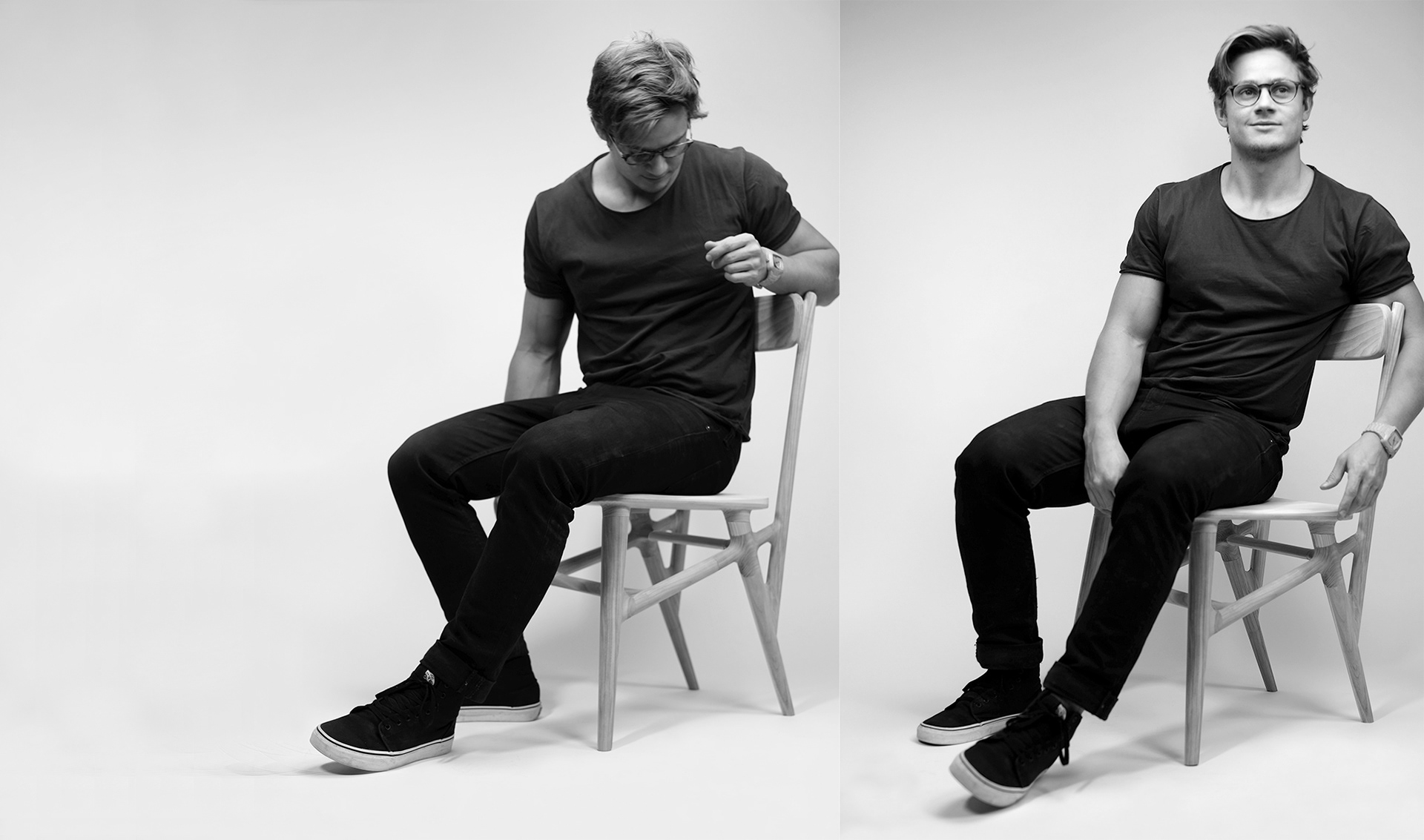 Project by. Johan Liljeros 2014